Are you READY to get your brain back from being so food focused?
Are you EXHAUSTED of feeling hungry all the time?
Are you SICK and TIRED of trying to find freedom from food obsession, only to end up feeling stuck and questioning if freedom is even possible for you?
Do you WANT to feel like you can trust your body and eat what you crave without guilt?
Do you desire to be free from binge eating, over eating and emotional eating?
I bet you've tried EVERYTHING at this point...
...yet, you STILL feel restricted and STRESSED about food...
And you may find yourself thinking...
"Is it even possible to maintain a healthy weight without restricting myself and sacrificing my sanity?"

"Maybe my metabolism is just broken and I'll have to restrict forever..."
It's not true!
» What if you could see food as nourishment rather than with fear again?
» What if you could shift the focus from how you look to how you feel?
» What if you could reach your body's healthiest weight without feeling deprived?
» What if you could have your brain back free from the preoccupation of stressful thoughts about food and your weight?
» How would it feel to know how to eat and exercise that's sustainable for life?
» What if the priority was quality of life and your health over a jean size or number on the scale?
» What if you didn't have to fight and force your body somewhere, but it happened naturally with ease?
» What if you learned how to trust your body's instincts and worked with your body, without fighting it?
» What if exercise was fun and metabolically supportive, rather than draining and metabolically suppressive again?

---
Recovering your metabolism and transforming your relationship with food, exercise & your body takes WORK..

and trying to figure everything out alone, will leave you feeling DRAINED, CONFUSED, FRUSTRATED AND DEPRESSED.
Listen, I KNOW every health guru, youtube influencer, doctor and family member is basically yelling in your face about the POWER of reverse dieting, IIFYM, intermittent fasting, lean bulking, pro metabolic dieting, Whole30, over eaters anonymous, KETO, Paleo, HCLF vegan, intuitive eating, OMAD, Gluten-Free, HIIT training, Crossfit, etc..
BUT GUESS WHAT?
NONE of this advice will EVER solve your food problems..
it'll make it

worse..
They have NO long-lasting
sustainable

solution to true FREEDOM and SANITY from anxiety and guilt around food...
STOP FOCUSING ON ADVICE THAT ISN'T GIVING YOU FREEDOM, WELLNESS AND SANITY..

-Cutting dairy and carbs and deeming them as the issue,
-Fighting your biology & instincts
-Forcing your body,
-Restricting calories, food groups & times to eat,
-Adhering tightly to more willpower and self discipline,

...is NOT the solution.
This advice only results in:
---
»

a thrashed metabolism,
»

food fears,
»

food obsession,
»

binge eating,
» emotional eating,
»

stress and anxieties,
»

irregular hormones,
»

low libido,
»

digestive issues,
»

water retention,
»

fat storage,
» hair loss,
» PLUS SO MUCH MORE.
---
Your mindsets about food aren't just "another thing" to focus on when healing the metabolism, they're THE thing to focus on.
(hint: more willpower, "self control" and metabolism boosting 'tips' around food won't solve this mindset problem)
And I've discovered there's a significant difference of what keeps people stuck. So I created a complete step by step process​​​​​​​ to:

+ COMPLETE a true metabolic rehabilitation process,
+ identify blocks & make necessary shifts
+ do specific & effective exercises to quit self-sabotaging behaviors
---
Find Your Balance is a 6 week program that teaches you the *specific* steps to FULLY heal your metabolism and regulate your hunger cues so you can finally GET YOUR MIND, LIFE & HEALTH BACK.
YOU WILL LEARN EXACTLY HOW TO:
Completely regulate your satiety (fullness) cues so you'll feel full/satisfied on "normal" amounts of food again
Normalize strong hunger and cravings to stop obsessive thoughts around food
Identify your core roots to your food & body struggles
Achieve your healthiest weight while eating the foods you enjoy
How to completely rehabilitate your metabolic rate
Reprogram your brain around food on a subconscious level
Make the internal shifts around food to free yourself from food obsessions, anxieties, and fears

Find your true identity, purpose & value beyond your weight and diet preferences

.
Find YOUR unique balanced way of eating and exercise that will be sustainable

How to eat freely while healing your gut, digestion and bloating (without eliminating MORE foods)

Learn the secrets of those who achieve long-term full freedom from food obsession VS people who stay stuck for years in a "quasi recovery"

Learn how to properly and effectively free your mind from anxious thoughts about your weight
THIS LEVEL OF FREEDOM AND HEALING IS POSSIBLE FOR YOU TOO..
EVEN IF you're not a beginner in your 'food freedom' journey..
EVEN IF you feel like you've tried everything..
EVEN IF you don't quite believe this is possible for you too
EVEN IF you think your metabolism is 'broken'
This all means...
MORE MENTAL FREEDOM, MORE MEMORIES, LESS STRESS.
(WITHOUT RULES. WITHOUT ANXIETY. WITHOUT GUILT.)
LET ME ASK YOU SOMETHING..
When is the last time you felt AT EASE around food AND what you saw in the mirror (while ALSO having a life)?
The approach I teach in Find Your Balance helps you find peace with your body, rediscover your true self-worth and achieve your healthiest weight, WITHOUT sacrificing your sanity.
---
IF YOU ARE..
..TIRED of your brain being consumed with food and/or your body fat % constantly and not having the full mental capacity for other important things in life..
..SICK of food controlling your libido and social life..
..and DESPERATE to not have to worry about 'falling off the wagon' and gaining 20lbs overnight..
...then The Find Your Balance System is for you.
WHAT PEOPLE ARE SAYING..
Here's a few examples of what some of my students have achieved..
HERE'S WHAT'S INCLUDED IN THE FIND YOUR BALANCE SYSTEM:
👉 COMPLIMENTARY COURSE ✨
FREE
+ Option to Donate What How Much You Feel the Course Has Helped You
6 Modules of Video & Audio Lessons Walking you through each step of the system
6 Modules of Workbooks, Exercises and Guides
7 Day Meal Guide
Q&A Library
GET COMPLIMENTARY ACCESS NOW >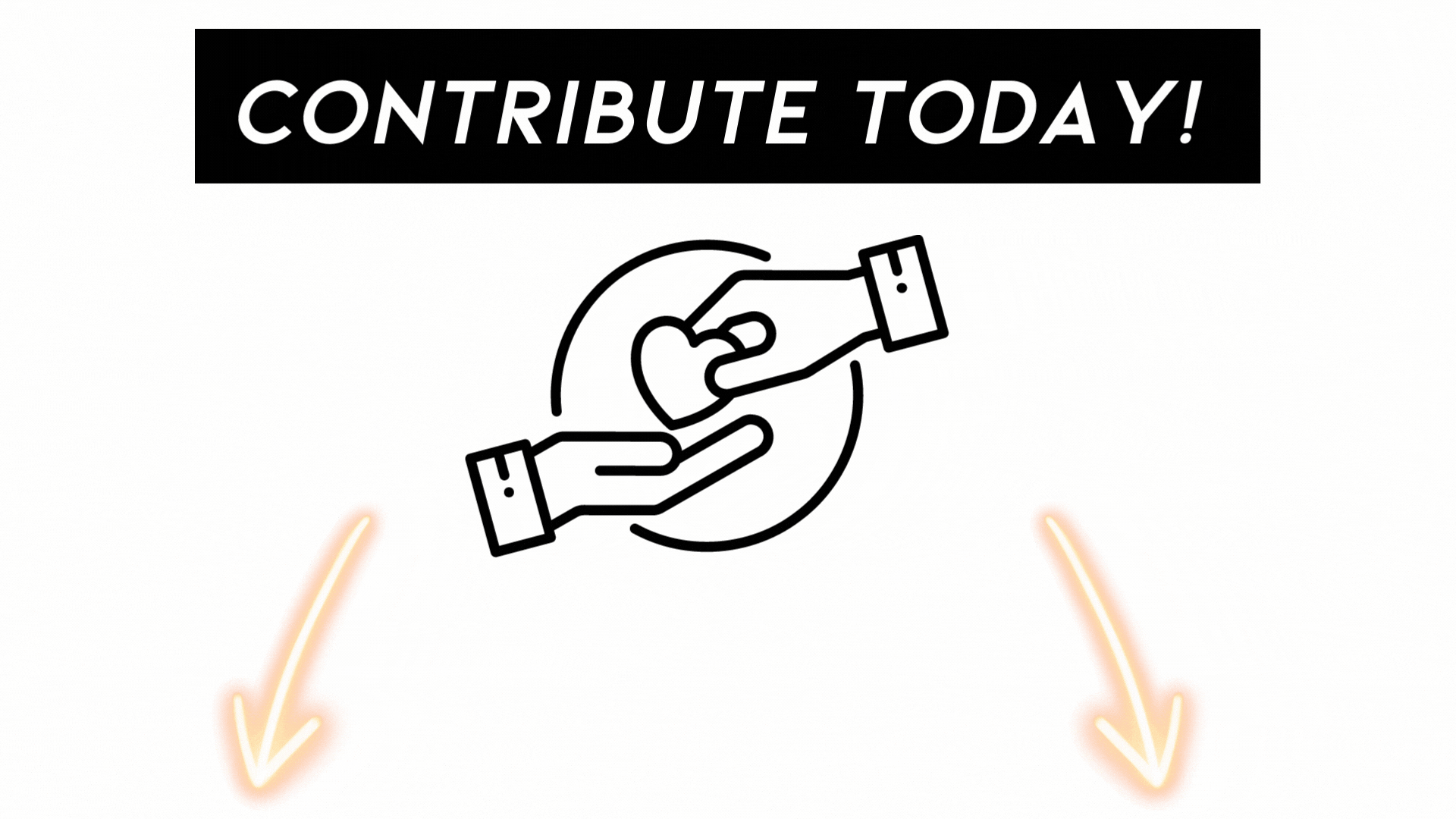 About 7 years ago, I was STUCK in a perpetual yo-yo cycle in my Diet Recovery that had lasted YEARS prior to this! Every time I thought I WAS DONE with dieting, I'd end up right back again restricting, trying to fight my body to lose the weight I'd gained and water I was retaining from bingeing..
I was doubting my body, doubting the rehabilitation process and as a result I was STUCK, frustrated, depressed and EXHAUSTED.

I didn't understand, I was supposedly doing everything "right" but I couldn't seem to stop binge eating, my obsessive and anxious thoughts about my body or food weren't going away, and my body kept gaining weight and holding onto water for far too long..

I did prolong the process unknowingly, and made things WORSE (aka further suppressed my metabolism and gained a lot more weight) and I now see other's prolonging their progress too.

Unfortunately, I see a lot of people stuck in this state of "quasi-recovery" with the same struggles NEVER EXPERIENCING TRUE FREEDOM from anxiety around food and their bodies.

​​I wondered, what set people apart - those who fully recovered, and those who seemed to be stuck for years and not really free...​​​​​​​
After realizing my own blocks that were keeping me stuck, making necessary mindset shifts, and actually doing the deep work patiently, I quit yo-yoing as a result, and was able to finally, achieve FULL recovery.​​​​​​​

​​​​​​​And now having worked with hundreds of clients, I've discovered there is a significant difference.. ​​​​​​​I've learned what seems to keep some people stuck..

​​​​​​​This was the birth of this "Find Your Balance" System as I've seen patterns and blocks that keep us stuck, and have harnessed the most powerful tools to show you how to get unstuck, focused, fully committed and on your own path to breaking free and finding the freedom you've been fighting for!

Because you deserve freedom. Recovery is not only achievable for a select few, but ALL, if approached properly!

Let me guide you to your discovery of freedom for yourself​​​​​​​!
​​​​​​​
I look forward to seeing you in the portal and to hearing about your success in achieving full recovery! ;)

xx Kayla Rose
HOLISTIC NUTRITIONIST,
ED/DIET RECOVERY COACH
COMMONLY ASKED Q'S ABOUT THE COURSE:
If I go all in, won't I just keep eating and eating and gaining and gaining weight forever?
I haven't competed in a fitness competition, suffered from exercise compulsion, or gotten to a really low body fat % (or underweight), but I do deal with food obsession and/or hating my body, is this program for me?
What if I don't have "binge eating episodes" but I do feel obsessed around food and my body image, is this program for me?
I don't "diet" though and I don't restrict my calories, but I do control and restrict certain types of foods and food groups, does this apply to me?
I am not sure that I would commit to this process..I'm afraid to fail..
Can't I just figure this out on my own?
I don't struggle with food anymore but I feel stuck with my body image and mindset, will this program help?
I'm already a couple months into recovery and have my period, will the program help me still?
I don't think I can afford it at this time..
How much time will it take me to complete the program?
I don't know if i'd get enough individualized support?
Why do you have a meal plan? Wouldn't this be counterintuitive?
When does the course start and finish?
Now's not the right time...
What if I am unhappy with the course?
I have invested a lot of time and money into other resources and nothing has helped. How is your course different?
©DAMN THE DIETS ALL RIGHTS RESERVED
This course will support and assist you in reaching your own goals but your success depends primarily on your own effort, motivation, commitment and follow through. I cannot predict nor guarantee that you will attain a particular result, and you accept and understand that results differ for each individual. Each individuals results depends on his/her unique background, dedication, desire, motivation, actions and numerous other factors. You fully agree there are no guarantees as to the specific outcome or results you can expect from using the information you receive on or through this course.
Contact us at: [email protected]
Disclaimer Health
The information provided is for informational purposes only and is not intended as a substitute for advice from your physician or other health care professional. This information is not to be used or relied on for any diagnostic or treatment purposes. You should not use the information for diagnosis or treatment of any health problem or as a substitute for medication or other treatment prescribed by your physician or health care provider.
Please consult your healthcare practitioner before embarking on any diet, exercise, or supplementation program; before taking any medication or nutritional supplement; or if you have or suspect you might have a health problem. This information is from my experiences only. I am not a medical practitioner. The products and the claims made about specific products in or through this e-mail may not have been evaluated by the United States Food and Drug Administration and are not intended to diagnose, treat, cure or prevent disease.
Again, this information provided is based on my experiences. Each person is different, and the way you react to a particular food or product may be significantly different from the way that I react to such food or products. You should consult your physician or healthcare professional regarding any potential adverse interactions between medication you are currently taking and nutritional supplements before taking any such supplements, foods, herbs, etc.
The entire contents of this website are based upon the opinions of Damn the Diets unless otherwise noted. Again, the information on this website is not intended to replace a one-on-one relationship with a qualified health care professional and is not intended as medical advice. It is intended as a sharing of knowledge and information from the research and experience of Damn the Diets. Damn the Diets encourages you to make your own health care decisions based upon your research and in partnership with a qualified health care professional.